Published on: November 28, 2022
Written by: Nico Danilovich
Article source: Daily Meal
Although not quite as famous as Chipotle, the Qdoba brand is still garnering a strong reputation for itself in the world of quick, casual, and customizable Mexican-influenced cooking. Founded in Denver, Colorado circa 1995, the Qdoba brand originally went by the moniker of "Zuma Fresh" and then "Z-Teca" before settling on "Qdoba Mexican Grill" (more recently, the chain modified its name to "Qdoba Mexican Eats"). By the 2000s, Qdoba was opening hundreds of stores, spreading internationally while also introducing to its menus new and exciting items like spicy Queso Diablo and Impossible plant-based protein.
Thus, over the past couple of decades, Qdoba has earned many fans. Back in 2018, Business Insider compared the chain to its main competitor, Chipotle, and found that Qdoba's menu was more interesting, its prices were fairer, and its ingredients were simply tastier. Then, in 2022, for the fourth year in a row, Qdoba won USA Today's 10Best Readers' Choice Award for Best Fast Casual Restaurant.
Who's behind all this success?
Jack in the Box owned Qdoba for 15 years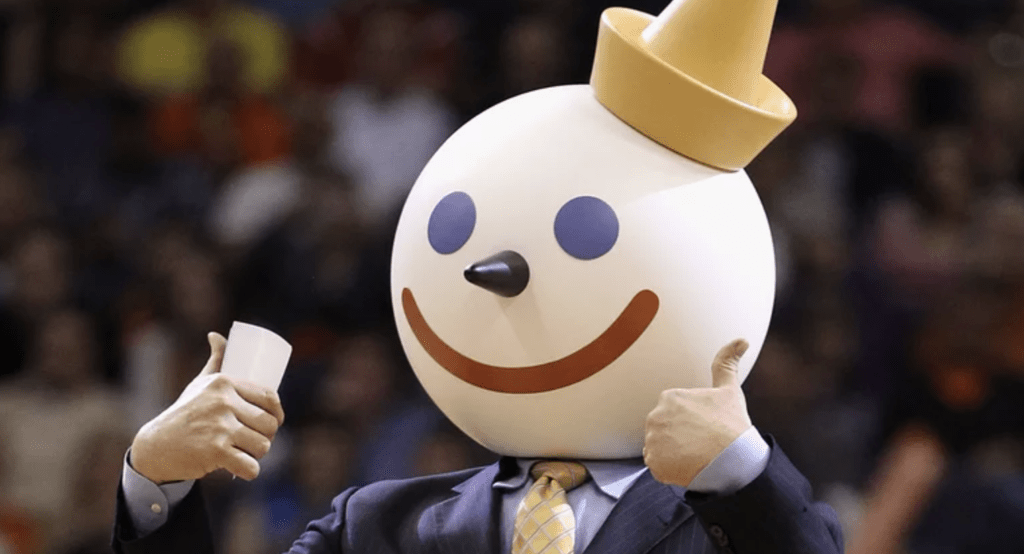 At one point in time, Jack in the Box owned Qdoba. Like the boxy toy the brand is named after, Jack in the Box is full of surprises (including surprising facts). It's older than Qdoba, having opened in 1951. Presently, the fast food chain has thousands of locations, where it sells mainly burgers, as well as tacos, salads, egg rolls, chicken nuggets, and breakfast sandwiches. Similar to Qdoba, the brand is focused on convenience, with drive-thru and takeout options available. Customization is also encouraged and many locations are even open 24/7.
So, it made a good deal of sense to pair these brands together. That's exactly what Jack in the Box did in 2003 when it acquired Qdoba, per Nation's Restaurant News. This relationship didn't last forever, but it appears to have benefited Qdoba, at least. When Jack in the Box first purchased Qdoba, the chain was making $65 million a year in sales. By the time Jack in the Box sold Qdoba in 2018, that number had gone up to $820 million. Regardless, Jack in the Box gave away Qdoba and its then-700 locations to Apollo Global Management in 2018 for $305 million. Jack in the Box CEO Lenny Comma wished Qdoba well, but the parent company evidently needed some of that cash to pay back a loan.
Who exactly is Qdoba's new owner, Apollo Global Management?
Now Apollo Global Management owns Qdoba, though that may change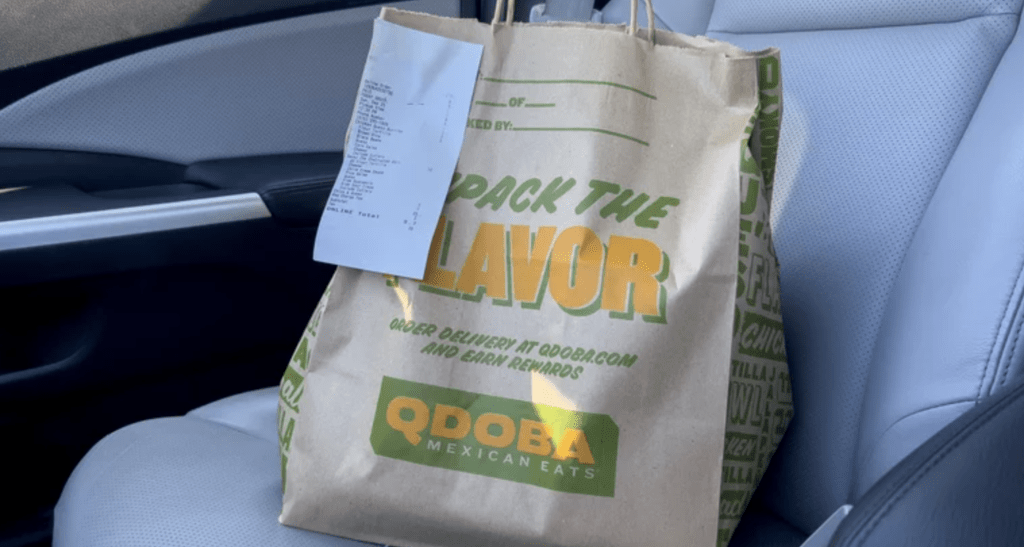 As the name might suggest, Apollo Global Management is not in and of itself a food service venture. Rather, it's a global asset management firm focused on investing. Yet, as noted by Nation's Restaurant News, the company counts Chuck E. Cheese's and Peter Piper Pizza among the businesses that it owns. So, when Apollo Global Management first bought the chain, Apollo senior partner Lance Milken announced they were looking forward to further nurturing the fast-casual brand while working alongside its many dedicated employees.
How's that going? QSR Magazine reported in mid-2022 that Qdoba might be on the precipice of an enormous explosion in popularity. At the time, the chain had 740 locations, though its chief development officer Jim Sullivan said they were hoping to reach the thousands in short order. One way Qdoba plans to achieve this is through its franchise model. Additionally, adapting to environments like airports, colleges, and stadiums should allow the brand to fit in almost anywhere. Qdoba is also experimenting with ideas like drive-thrus, online ordering, and third-party delivery. Such strategies allowed Qdoba to weather the storm of the pandemic without much issue, and now, certain states like Arkansas, California, and Louisiana may be seeing more and more Qdobas greeting them in the not-so-distant future — especially since the Mexican chain is expected to be sold to Butterfly Equity, per Nation's Restaurant News.
Jack in the Box came and went from Qdoba's story, but under its new management, the outlook for Qdoba remains positive