Ready to learn more about becoming a QDOBA franchise owner?
We're looking for people who are:
Passionate
about our product and sharing it with others.
Leaders
that can develop a team and are willing to follow our franchise system.
Experienced
in multi-unit restaurant, retail, hospitality or commercial development (preferred but not required).
Committed
to opening a minimum of two franchise locations.
Prospective Franchise Owners must meet the following requirements to be considered for ownership.
Traditional investment requirements
and a 10-year agreement plus one 10-year renewal. See FDD for details.
*Excludes real property and liquor license costs. See Item 7 in FDD.
**Royalty, marketing and local marketing spend are all related to the traditional investment.
Nontraditional Investment Requirements
Nontraditional Initial Investment Range
*Excludes real property and liquor license costs. See Item 7 in FDD.
**Nontraditional fees can vary. See FDD for details and additional one-time charges.
QDOBA is a proud member of VET FRAN.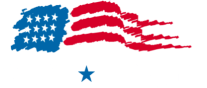 Contact us to learn how veterans can qualify for reduced fees.
As a potential Franchise Owner, you'll follow a comprehensive path to ownership to ensure that a QDOBA franchise is the right fit.
Get to know us
by talking with our VP of Franchise Development.
Review FDD
and complete online application.
Verify assets
and perform background and credit checks.
Interview with Operations team
and spend a half day in a QDOBA restaurant.
Attend Discovery Day
Sign Franchise Agreement
A Flavorful History
We've been serving up craveable meals for over 25 years.
Ready for a fresh franchising opportunity?
Fill out the form below to take the next step in owning a QDOBA Franchise.